MAY – DECEMBER 2020: GIRLS VOICE AGAINST COVID19
4 May 2020

-

7 December 2020

Free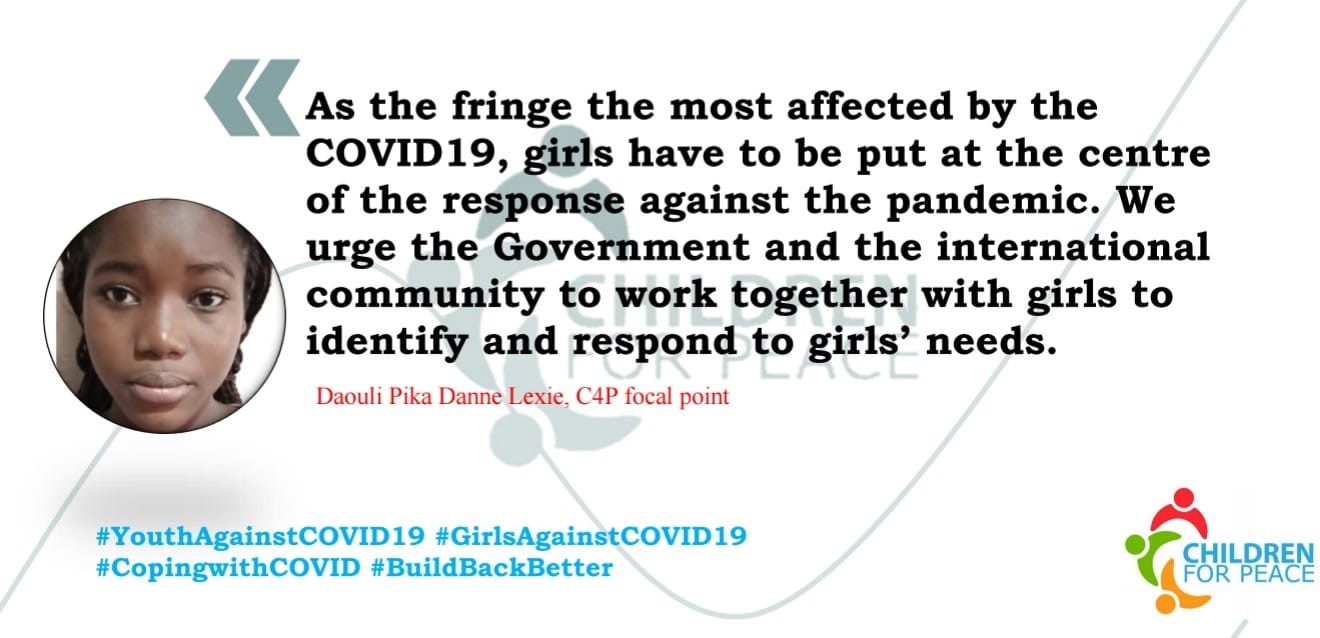 The project Girls Voice Against COVID19 aimed at federating girls to lift their voice against the pandemic and its impacts.  This initiative was implemented in the frame of the fight against COVID19 have offered digitalized platforms (YouTube, twitter, Facebook, WhatsApp…) to girls and youth to share their stories about how COVID19, pandemics affects their life/communities and their initiatives to sustainably tackle COVID19. Around 700 youth/girls have been trained, accompanied and mentored to tailor and implement awareness initiatives and programs (focusing the intersection between pandemics, nature conservation/degradation and the emergency of the ceasefire) targeting and involving children, community leaders, civil society, private sector, governments to address durably the pandemic impacts. It has contributed to increased number of girls engaged in advocacies:
for Sexual Reproductive Health and Rights during COVID19
Against Gender Based violence during COVID19
For continued implementation of UN Convention for the Rights of the child and especially the right to education despite the pandemic.